Did you know there's still one game of football left before next season?!
Oh, you did? Right. Well, FanCake is preparing to close out the NFL season with a bang by offering our users an unprecedented amount of exclusive game content and prizes!
This Sunday's in -game experience includes all the action you have grown accustomed to during the season, as well as:

-----------

-Over a dozen new Predictions, including classic Super Bowl prop bets!

-A collection of one-time-only collectable trophies, including all new "Cliché Commercial Moments"
-An UNPRECEDENTED payout of in-game prizes. Top 50 scorers at the end of the game will receive at the very least a $25 NFL Shop gift card.
-A Super Bowl Jersey Sweepstake that could have you all geared up regardless of your final score.
-----------
Ok that was a lot of information to process at once, let's recap what we just said:
New Predictions:
FanCake users will have a lot more guesswork to do during Super Bowl XLVII. In addition to the standard Game, Quarter, Possession, Situation and Live predictions, you will be thrown anything from Super Bowl facts to famous Las Vegas prop bets.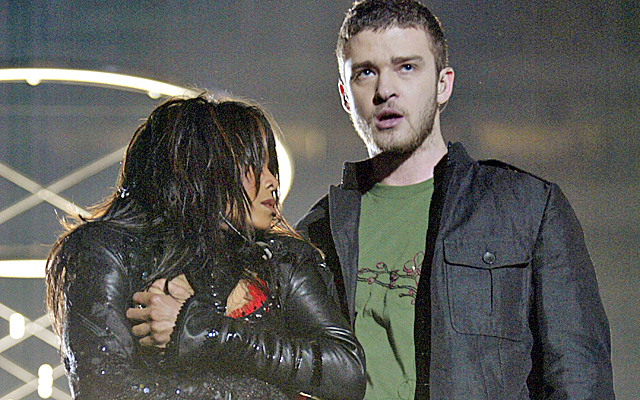 Last year, you guessed if there would be a wardrobe malfunction during the halftime performance, expect much of the same for Super Bowl XLVII.
New Trophies:
All sorts of exclusive collectibles will be making an appearance during Super Bowl XLVII, including the return of our "Cliché Commercial Moments" collection with a new series of commercial moments!
Our "Cliché Commercial Moments" from last year. Check-in to Super Bowl XLVII to see what we came up with this year!
Christmas Comes Early:
With well over $1,500 in prizes, this will be the biggest event we've had in terms of user rewards. The top 50 users (read again: 50!) from the event leader board will be walking away with something. Prizes include NFL Shop gift cards, Super Bowl apparel, NFL memorabilia and a jersey from your favorite Super Bowl XLVII team.
Assuming you know how to read graphs, then the excitement level of our Super Bowl XLVII rewards package is self-explanatory.
Super Bowl Jersey Sweepstake:
FanCake Jersey sweepstakes will consist of rewarding the two randomly selected entrants with a 49ers or Ravens Super Bowl jersey. Existing FanCake users will enter the Sweepstakes by satisfying both of the below requirements:
1. Redeem Sweepstakes ticket by spending 5,000 FanCake credits in our Rewards Catalog. Only one entry/redemption per user is allowed.
2*. Invite at least 5 unique friends to download the FanCake app and create a user account. Once that task is complete, email the list of the 5 new FanCake users that you invited to rewards@kwarter.com, including their contact information (name, last name, email)
* Entrants can increase their chances of winning the Sweepstakes by encouraging more friends to become an active FanCake user. 10 new users will allow an entrant to have their name added twice to the Sweepstakes. 20 new users = 4 times and so on…
Drawing: A potential winner will be selected in a random drawing held on or about Monday, February 4th, 2013 from all eligible entries received. Winners will be notified via email upon the completion of the drawing.
So if football and free stuff aren't really your fancy, we wish you a quiet and pleasant weekend, otherwise we'll see you in the app on Super Bowl Sunday!